WE ARE CLOSING FOR CHRISTMAS STARTING 22nd DECEMBER AND RETURNING 2nd JANUARY 2024 (8.30am)
WE ARE CLOSING FOR CHRISTMAS STARTING 22nd DECEMBER AND RETURNING 2nd JANUARY 2024 (8.30am)
ARPLANK
If you've been searching for a protective foam packaging option that's shock resistant, able to withstand temperatures of - 60 to 100°C, has been produced without the use of chemicals, and is 100% recyclable, choose ARPLANK.
Used by industries worldwide, ARPLANK foam is a closed cell bead foam product, constructed using expanded and thermally bonded polyethylene beads (spheres), with a high capacity to absorb and dissipate energy.
A Chemically Inert Product
One of the key reasons ARPLANK material is chosen by various industries over other foam packaging materials, is that it's produced without VOC (Volatile Organic Compounds) blowing agents, or other harmful gases or compounds, such as lead, mercury or halogen.
This chemically inert manufacturing process means, that products and packaging created using ARPLANK are completely recyclable and designated by the SPI (Society of the Plastics Industry) recycling standard, as a low risk, recycling category 4.
ARPLANK Specialist
For all your ARPLANK products, contact Polyformes today. With many years of experience, and a strong focus on meeting our clients tough demands, we remain one of the UKs leading ARPLANK suppliers, providing products for all uses, across numerous sectors and industries.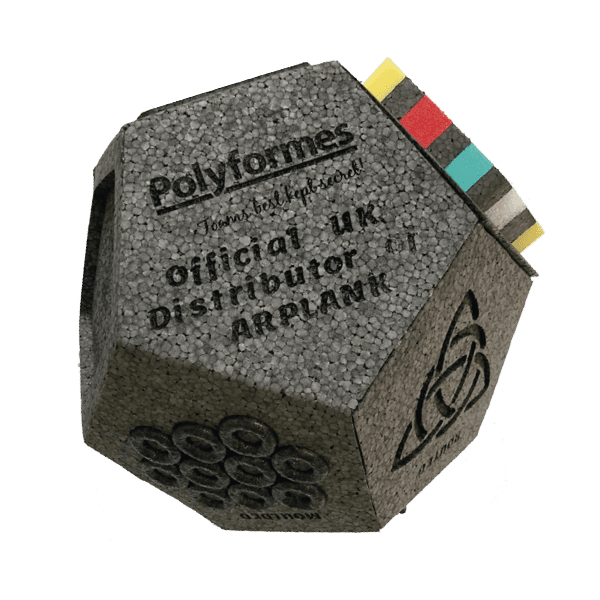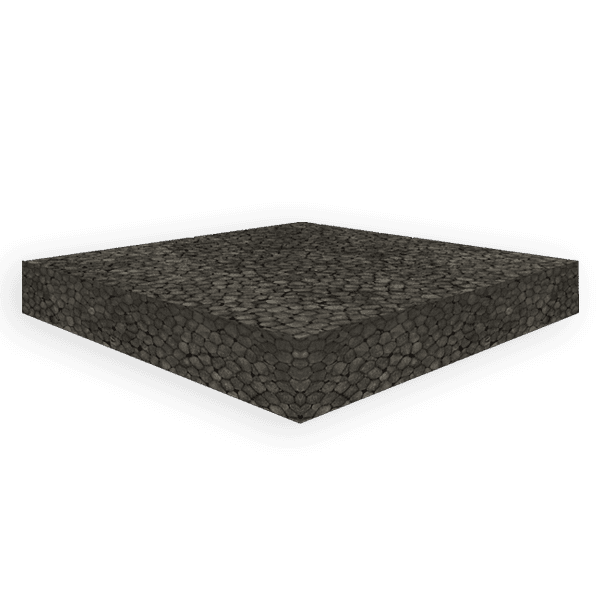 Packaging benefits of ARPLANK
With its superb energy absorbing properties, its light weight and chemical resistance, ARPLANK is an ideal and highly versatile packaging solution, suited to a variety of applications, including:
Protective packaging – Apart from its cushioning properties and chemical resistance, ARPLANK is also non-abrasive in all directions, making it perfect for the packaging of newly painted objects or products consisting of glass or other materials vulnerable to scratching.
Case inserts – Due to its closed cell structure, ARPLANK can be formed into various intricate shapes and designs, making it ideal for case inserts used in various industries and sectors, such as film and TV production, marine and military, or medical facilities.
Protecting automotive components – When shipping or transporting automotive components, ARPLANK provides superb vibration and impact resistance, as well as being highly resistant to chemicals, such as oil or other fluids associated with automotive components.
Returnable containers – Because of ARPLANK's superior durability and compression strength, returnable containers and other returnable packaging products, will retain 100% of their original shape, even after sustained periods under extremes of pressure.
ARPLANK Experts
Polyformes is the UKs only distributor of ARPLANK material, and with over 40 years' experience as a foam manufacturer, supplier and converter, we have the tools, machinery and skill to create any ARPLANK product you require.
To produce the products you might need, including flight case inserts, marine, military and coastguard items, or a wide variety of returnable packaging solutions etc., we use various different, state-of-the-art and traditional cutting and forming methods, including:
CNC Routing and Machining
Waterjet cutting
Skiving
Die-cutting
Using these methods of forming your ARPLANK product, allows us to achieve high-quality, precision engineered items, in low or extremely high volumes, depending on your specific requirements.